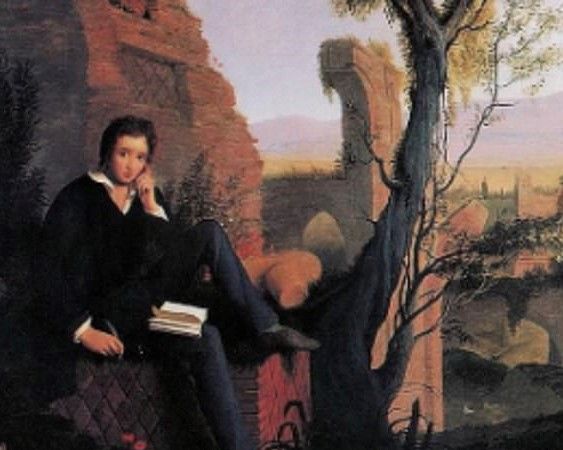 The house that poets built
Come with me to Poets' Corner
Let's visit the house at the end of the block.
Through the dooryard where the lilacs last bloom'd,
We'll take the primrose path around the border
past a red wheel/barrow/glazed with rain/water.
Knock, knock, knock.
We'll hale in at the halles door
Like the Green Knight in days of yore.
–
In the parlour, slowly reading
Old and grey and full of sleep.
Maud is nodding by the fire.
And each slow dusk she'll inspire
a drawing-down of blinds.
–
The cupboards in the kitchen are bare.
I don't dare
To eat a peach there.
Nor are there plums in the icebox.
–
So up we go, up the winding stair
pausing briefly half way up
to meet a man who isn't there.
All the bedrooms are overbrimming –
those of poets are always so
at least
in their minds' eye, Horatio.
We'll leave them to their azure-lidded sleep
even though Mr Donne
is having trouble with the unruly sunne.
He got those windowes and curtaines cheap.
–
The airy garret is their favourite room. Perhaps
it's the thought of high windows.
When daylight comes, comes in the light,
Yonder, where the light is breaking.
But westward look the land is bright.
–
Let's rest, up here at the building's height
And warm ourselves below the hot tin roof
We can lie here in a riot of sunlight
watching the day break and the clouds flying.
Everything is going to be all right.
Until
what's that? Another knock, knock, knock?
Oh no, it's the visitor from Por l
o
c
k.
© Laura Parker