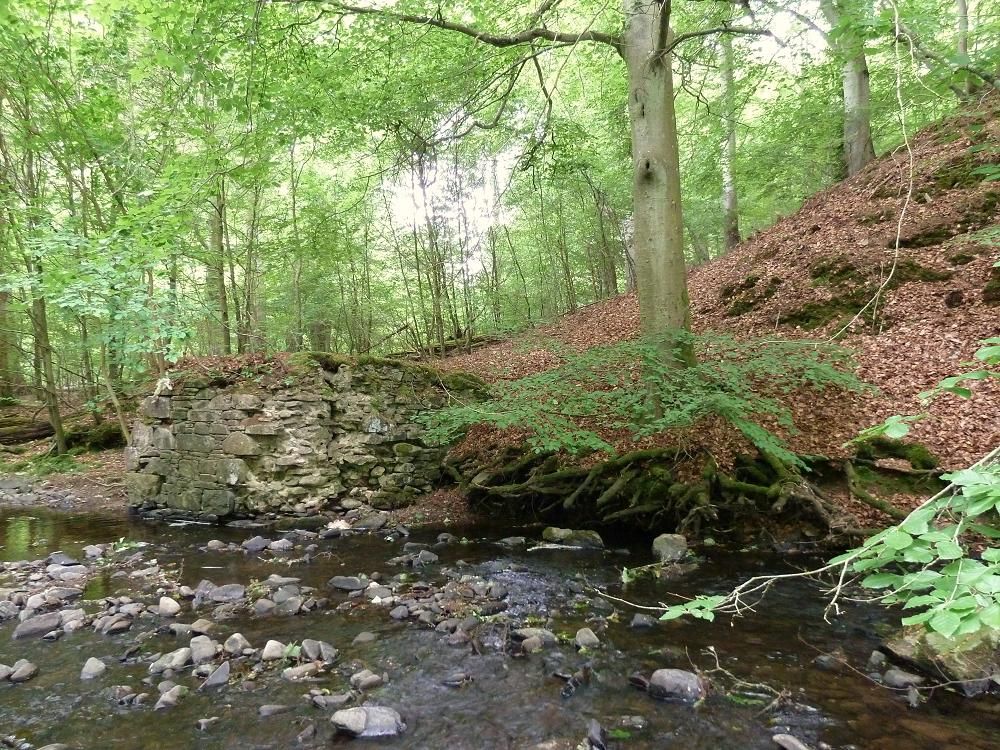 Enchanted wood
Some landscapes are woven with magic. Growing up in the Borders, we knew that the Eildon hills were created when Michael Scott, a twelfth-century wizard, cleaved one mountain into three. And we learned about the poet Thomas the Rhymer, who was kidnapped by the queen of Elfland as he lay dreaming on their slopes. She held him captive for seven years.
My bedroom window gave me a view of these hills, and in the foreground was the steep wooded valley known as the Fairy Dean.
Winding through it was the small river Ellwyn, and it contained a secret, which my mother told us. She said that after any thunderstorm, little gold fairy cups and saucers would appear among the pebbles of the stream. We sometimes went to have a look, slithering down the steep bank below the lambing field. We never found any tiny gilded tea sets, but amid the delicate nave of beech trees, their trunks running smoothly upward like grey silk stockings, I discovered a bejewelled natural world.
In spring, the light would catch the pale velvet hairs of the freshly unfurled buds. Autumn brought swirls of brazen leaves that would eddy through the water, catching on stones and sinking down to the riverbed like coins in a wishing well. Plumes of prehistoric ferns punctuated the mossy rocks. On the higher slopes, patrician cock pheasants would patrol the beech mast.
Once, in a clearing of grass, set in my memory like an emerald in a ring of birch trees, I found a fly agaric, the kind of red and white spotted toadstool that fairies lived under.
My father told me that in the old days, the road to the farm had wound its way up this golden valley, crossing the stream seven times. It seemed unlikely: except for one tumbled parapet, there was little to show of the old route and its bridges. But seven is a magical number, so I believed him.
The OS Six Inch map for 1843-1882 shows a track crossing the Fairy Dean five times – seven if you count the road bridges at either end. A Fairies Bowling Green is clearly marked on the hill behind our farmhouse. Today, in the National Museum of Scotland in Edinburgh, you can see a collection labelled: natural concretions called "fairy stones" from Fairy Dean, near Melrose, Roxburghshire, possibly 17th or 18th century.
© Laura Parker