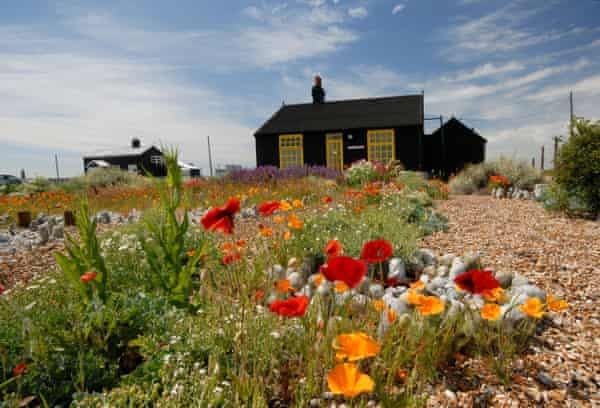 Modern nature, Dungeness
–
Prospero in a djellaba,
scattering seeds
on the flint shore
of England's only desert.
Buckthorn, bugloss, poppy, sedum.
–
Dolmen, anchors, driftwood sticks.
Fragments shored against his ruin.
Sea-bleached shells along the paths
of mallow, larkspur, columbine.
–
Dawn floats in like an apparition.
The pale white sun against dark rose.
Woody nightshade, mustard, mayweed.
Rosemary's proved quite hardy here.
–
Teasel, thistles and burdocks dying.
Even the willows rattle with drought.
Hawkbit, restharrow, periwinkle –
nothing left for the rain to save.
–
Scabious, sea-kale, tufted vetch.
Picked white stones breathe in the wind.
The shingle shimmers against the waves.
Only the strongest grasses hold.
© Laura Parker